OUR FACIALS
All facials include skin analysis, thorough cleansing, exfoliation, massage of the face, neck and shoulders,
extraction when and if needed, vitamin infusion and a custom mask...
and then there's the heated foot booties, the heated bed, pretty cool music and an excuse to power down and breathe.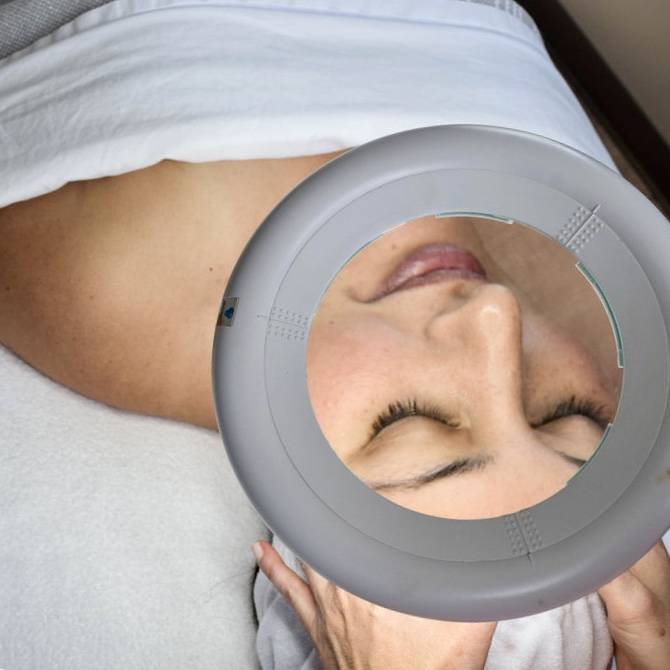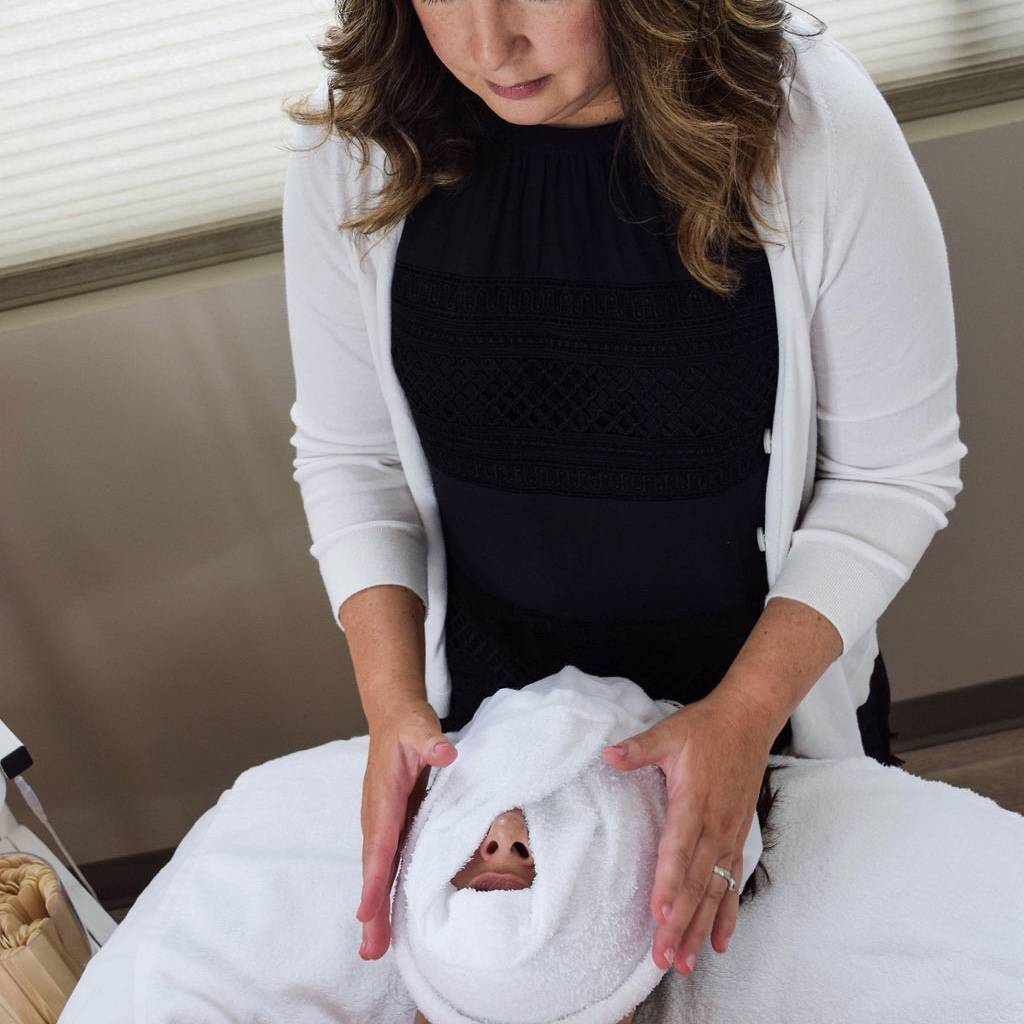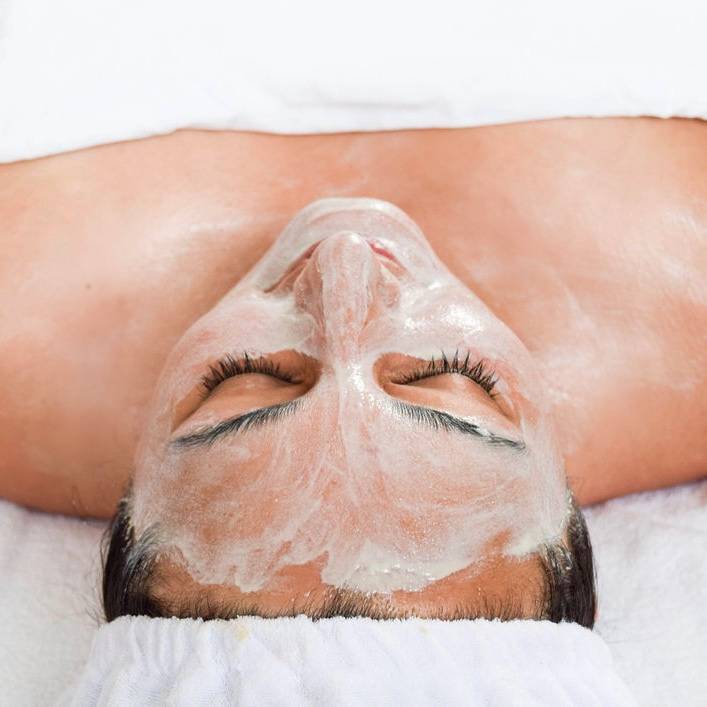 *NEW* 60 MINUTE BIOLOGIQUE FACIAL $199
THE GATEWAY TO YOUR BEST SKIN:
This introduction to Biologique Recherche skincare products will give you a customized treatment that will nourish and transform. Your skin is cleansed, exfoliated, hydrated and refreshed, and you will definitely feel the after effect of the Biologique *glow*.
*with dermasweep: $249
OUR MOST POPULAR FACIAL:
Dermasweep of the face and neck, enzyme treatment, vitamin C blast, hydration mask, relaxation guaranteed. (90 mins/115 mins)
*with micro current: $245
*with Infusion: $225


*NEW* 90 MINUTE BESPOKE BIOLOGIQUE FACIAL $295
FOR THE SKINCARE CONNOISSEUR:
This completely customized facial experience is exclusively designed to encourage lymphatic drainage and give an instant lifting effect. Utilizing a Biologique specialized sequence of massage techniques and a highly effective combination of active ingredients, you will feel intensive skin regeneration and transforming results.
*with Microcurrent : $345

FOR THE COLLAGEN COMPROMISED:
Deep cleansing, enzyme treatment, vitamin C glow peel, vitamin infusion, micro current on the face and neck, firming mask, ice globe massage (90 mins)
*with décolleté peel: $210
FOR THE ROOKIES:
If we haven't met you yet, this is the facial we'd love you to book. Its your introductory facial with extra consultation time to figure our exactly what your skin needs. Feel free to bring in current skincare products (75 mins)
*cost can fluctuate with an upgraded service add on
FOR ANYONE AND EVERYONE:
Our facial with all the basic necessities of a deep cleansing, enzyme treatment, massage, extractions, vitamins, and mask (55 mins/75 mins)
*with a custom peel: $150
FOR ACNE PRONE, CLOGGED OR HORMONAL:
An enzyme treatment, a little salicylic, extractions, high frequency, and all the blemish banishing will have you feeling brand new
(75 mins)
*alternative service is our Dermasweep with probiotic infusion
FOR HYPERPIGMENTATION, MELASMA, AGING:
We will lighten and we will brighten with our go spot go arsenal of peels, gels and masks (75 mins)
*alternative service is our Dermasweep with pigment lightening infusion

FOR SENSITIVE, ROSACEA, SUNBURNED, IRRITATED:
If red is your signature color, we will treat you like the delicate flower you are. expect a gentle enzyme treatment, calming mask, high frequency and an ice globe massage that will leave you rosy only on the inside. (75 mins)



coming soon...THE NATURAL $150
FOR THE INGREDIENT SPECIFIC:
Our first completely organic facial featuring a gua sha treatment that will transport you to a very organic, healthy happy place. (90 mins)

17 AND UNDER PLEASE:
A modified facial targeting rampant hormones that will give your tween a plan for success (45 mins)
FOR ANY GUY THAT NEEDS TO RELAX AND WORK ON THEIR SKIN:
We de-grease, buff, polish and protect. customized to your skin type. (55 mins)
GIVE ME ALL THE VITAMIN C:
This facial features our Pure C glow Peel and adds in crystallized vitamin C for the utmost protection and to make you glow like the goddess you are. Brighten your skin, brighten your mood. (90 mins)
AFRAID OF A PEEL BECAUSE ITS SUMMERTIME?:
We feel you! The beauty of this specialized peel is that its non drying, less irritating and still addresses the summertime facial issues. Your clear skin will clear your mind and let it enjoy this sunshine in a healthy way. (90 mins)
FOR THOSE SHORT ON TIME:
A cleansing, enzyme treatment and massage OR extraction, mask. Your choice! (30 mins)
A STAND ALONE OR ADD-ON TO ANY FACIAL:
Depuffing gua sha drainage massage, micro current eye lift, rose quartz eye mask (30 mins)
Scalp Massage: $35

(melt away tension while you mask)

The Eyes: $60

(microcurrent, rose quartz

gua sha

, collagen eye treatment)

Microcurrent: $50

(tighten, tone and firm your skin with this add-on)

Hand peel/dermasweep $20

(the hands are a giveaway.... you want to add this)

Decollete peel/dermasweep $35

(show your décolleté some love)

Lip Treatment $25

(lip scrub, micro current, collagen lip mask)
"SELF CARE IS NOT SELF INDULGENCE. SELF CARE IS SELF RESPECT"- SKIN&TONIC