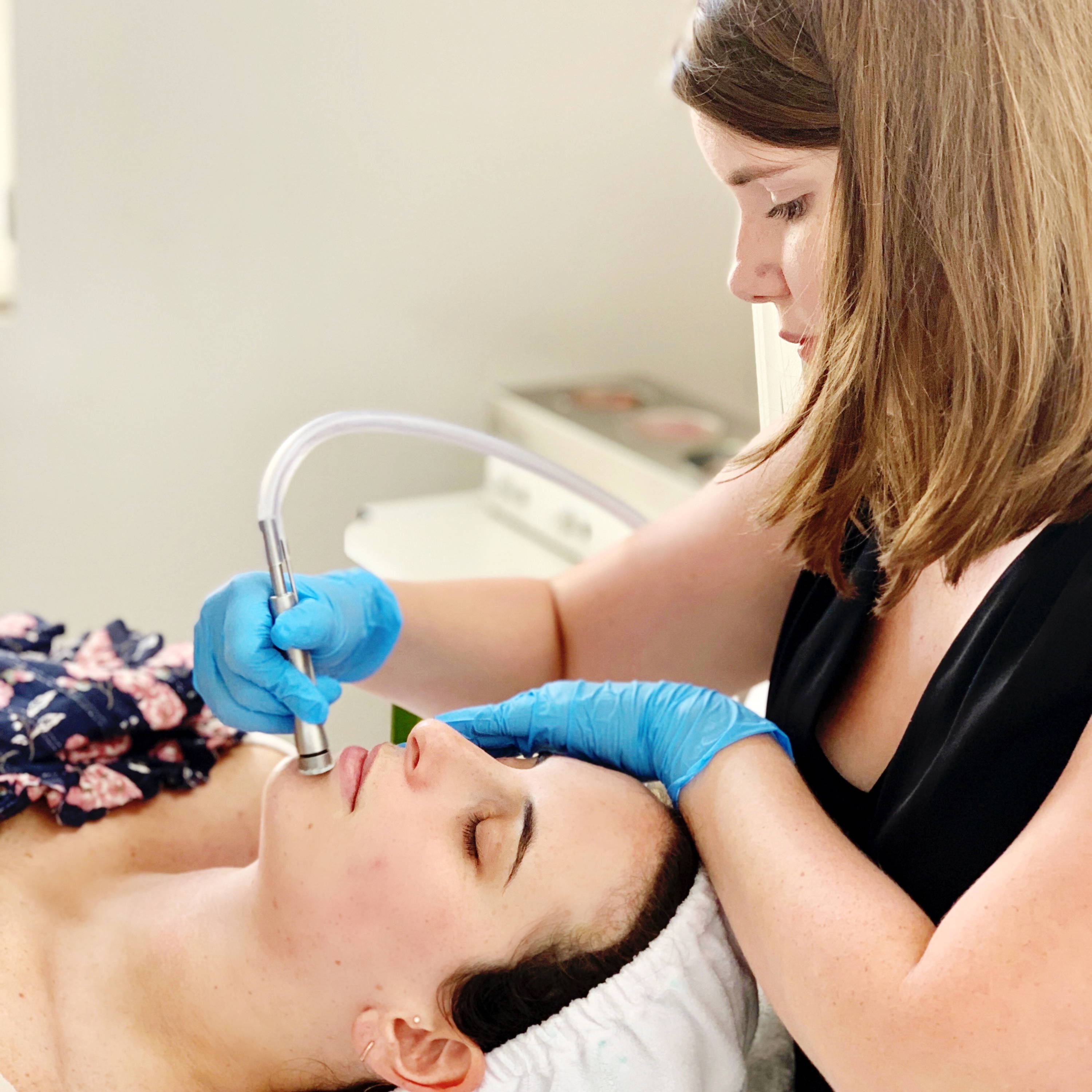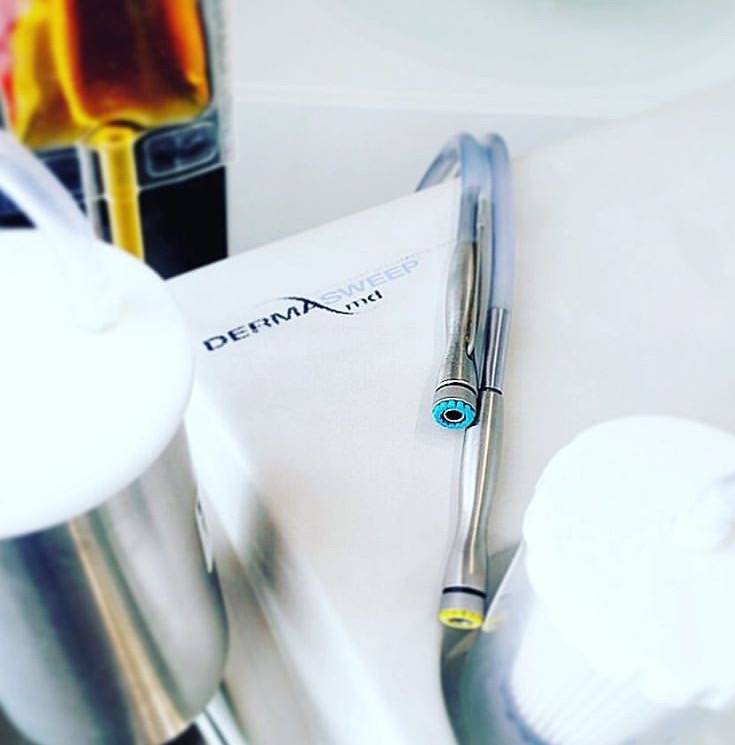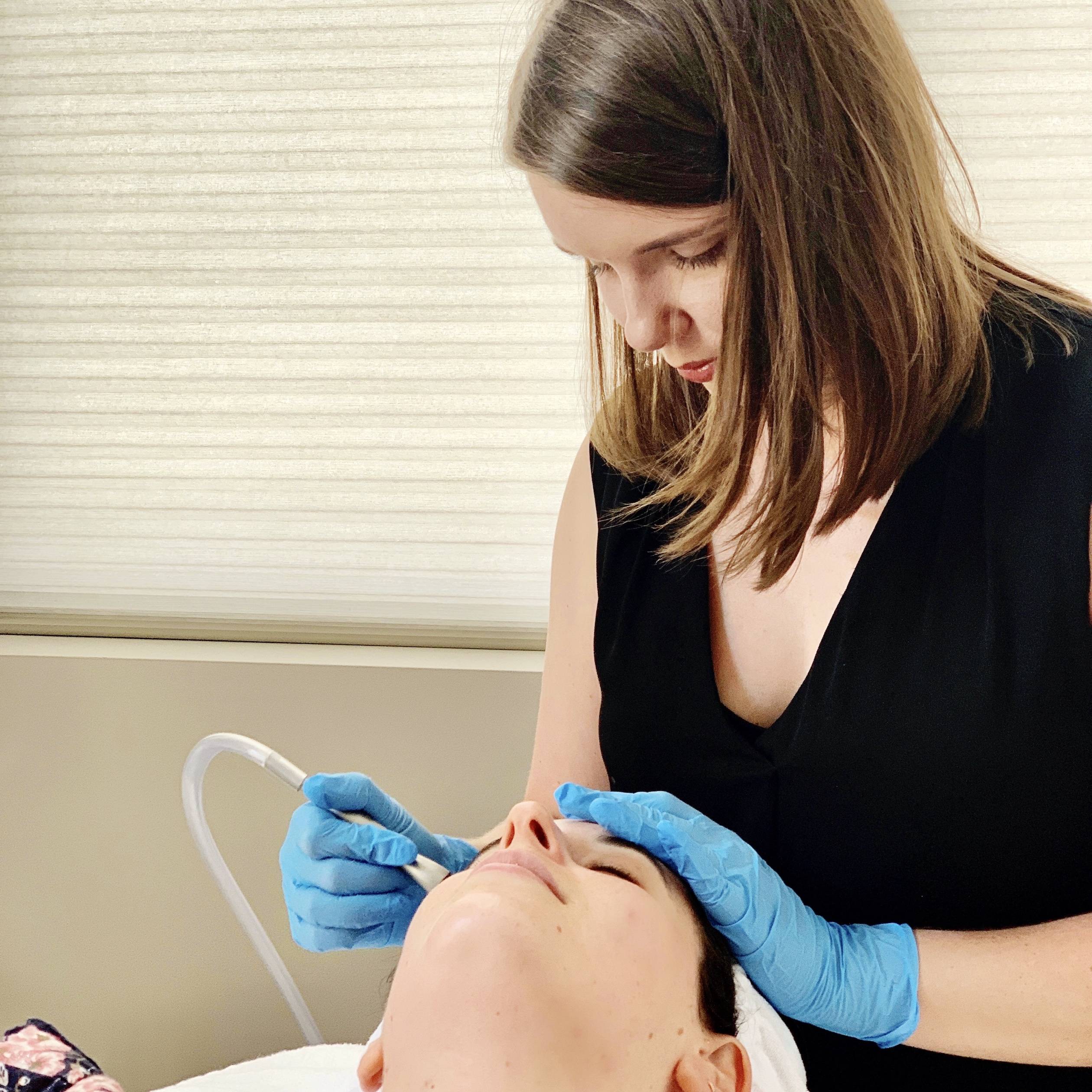 In this treatment we use gentle abrasion with suction to remove (or peel) the dead, outer layer of skin in order to stimulate and reveal new healthy skin underneath.
Dermasweep offers the latest innovations in particle-free microdermabrasion and revolutionary patent-pending treatment bristly tips for tailored and optimal results.
Treatments are generally a half hour, with no downtime afterwards. You will leave glowing and hydrated and your friends will be coveting your skincare secret.

*NOW AVAILABLE* "INFUSIONS":
What are infusions? Directly following your Dermasweep treatment we use the power of the machine to deliver key skin nutrients to deeper layers of the skin.
Exclusive solutions/serums formulated
with cutting edge ingredients are added to target specific skincare needs.
From soothing hyaluronic acid to no downtime peel-fusions, to the glamorous Red Carpet Ready blend.
Layered within one treatment of over a series of treatments, skin health is restored and skin aging is reduced.
FACE & NECK & DECOLLETE $145
FACE & NECK & DECOLLETE & INFUSION $180


*Series pricing is available for Dermasweep*
*OUR BEST VALUE*
PAY FOR 5, GET YOUR 6TH TREATMENT FREE!