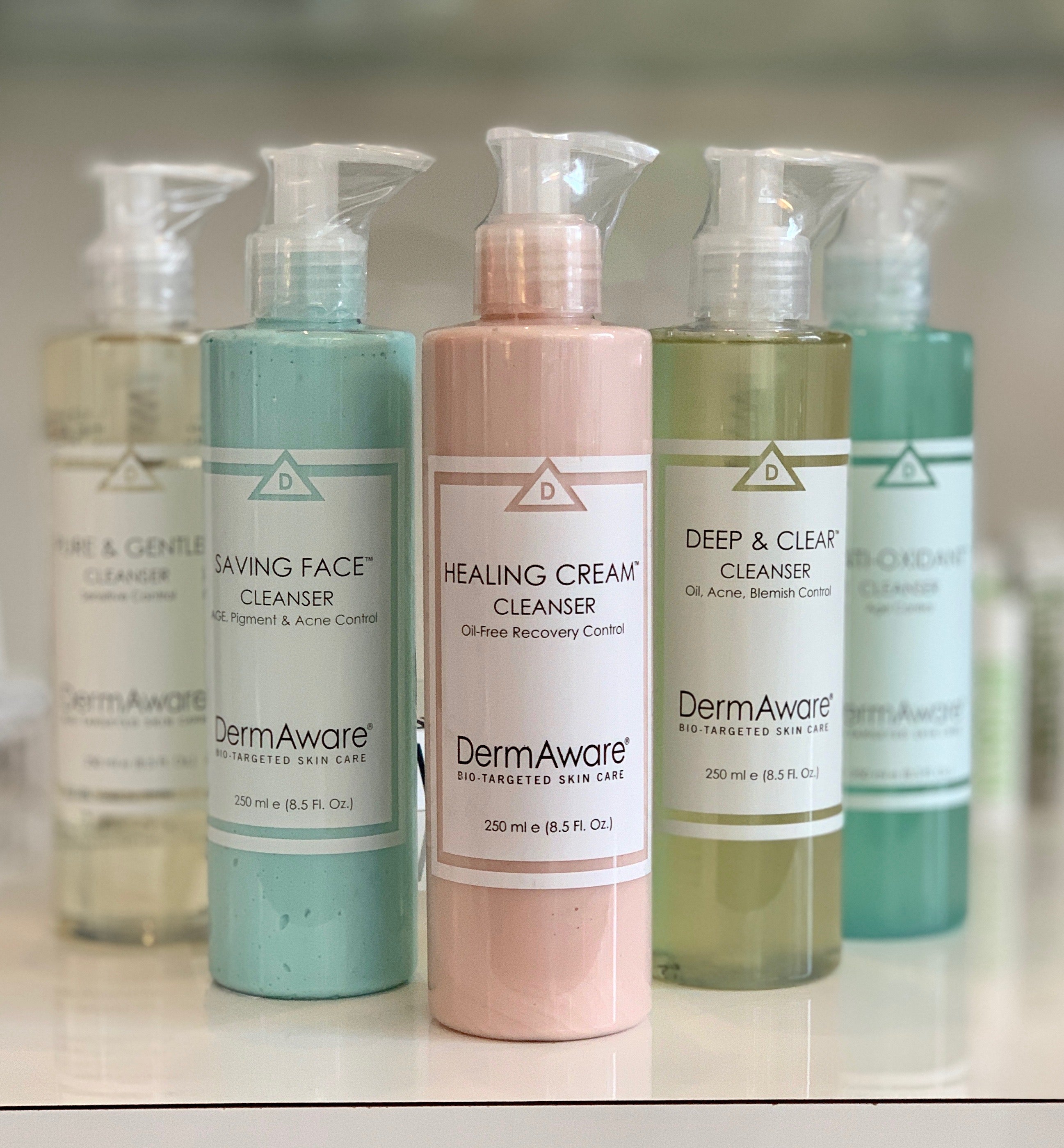 Meet Dermaware bio-targeted skincare
A DermAware ABC regimen gives your skin the three critical must have vitamins along with many other Bio-Active ingredients needed for both skin health and skin beauty. Vital A Retinoids activated epidermal rejuvenation from the basal stem layer. Vital B both plumps and moisturizes your skin from the inside out. Vital C stimulates collagen, reduces discoloration, improves skin color and radiance.
SHOP NOW
Have Questions about dermaware?