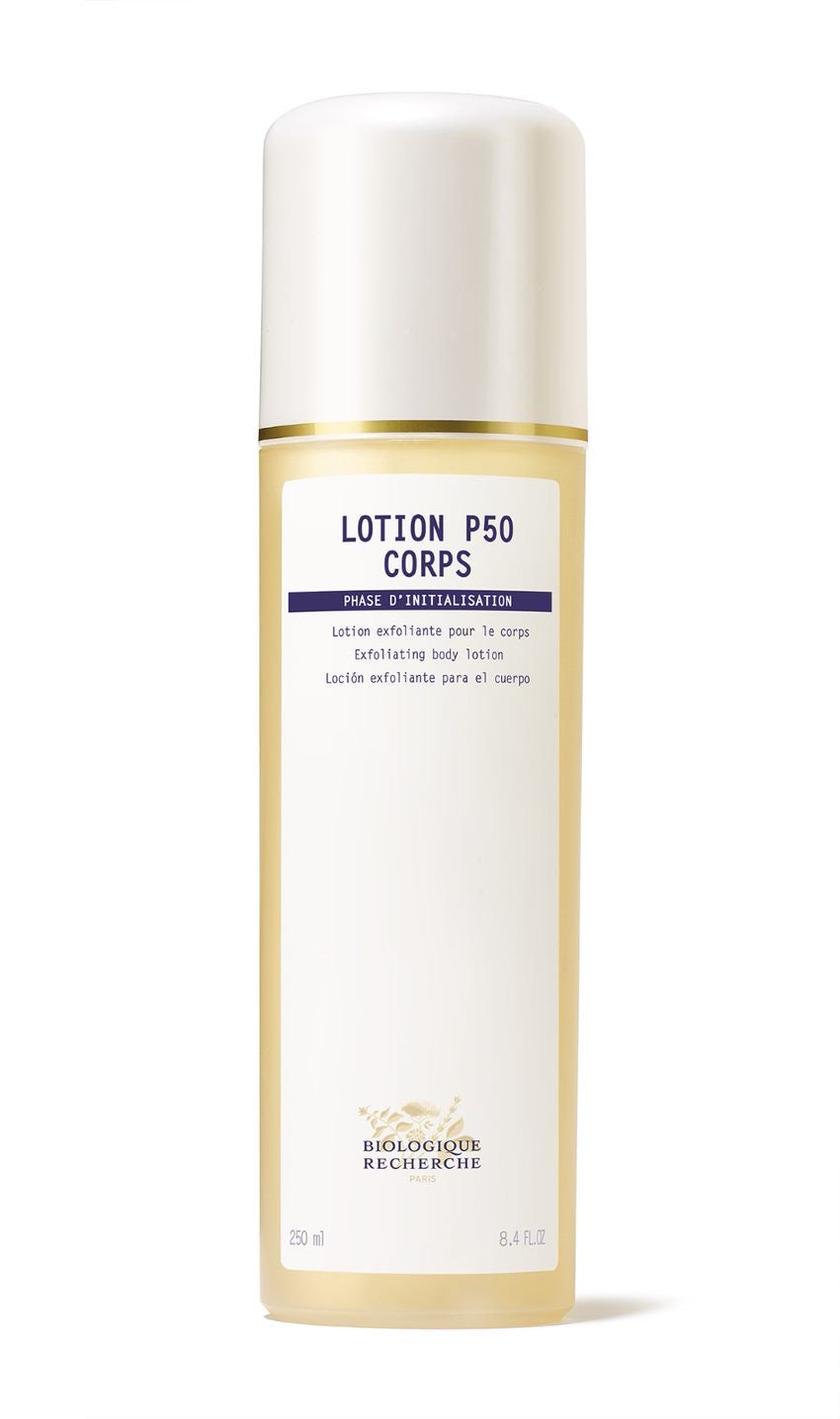 Lotion P50 Corps (Body)
---
Free Nationwide Shipping over $150
• EXFOLIATING • PURIFYING • TONING

Lotion P50 Corps contains the core ingredients of the P50 formula – with added exfoliating power to suit the specific thickness of the epidermis on the body – along with toning active ingredients. The epidermis is purified so skin is clean, rebalanced and ready to receive the next stage of skincare.

Recommended for all Skin Instants©.
It gently exfoliates the skin, regulates excessive sebum secretion, moisturizes and helps maintain the epidermis' acid pH. It prevents and treats ingrown hairs.  Excellent to treat back acne acne, dull and fatigued skin, hyperpigmentation and keratosis pilaris
Comes in an easy to use spray bottle. 
8.4 fl oz/250ml